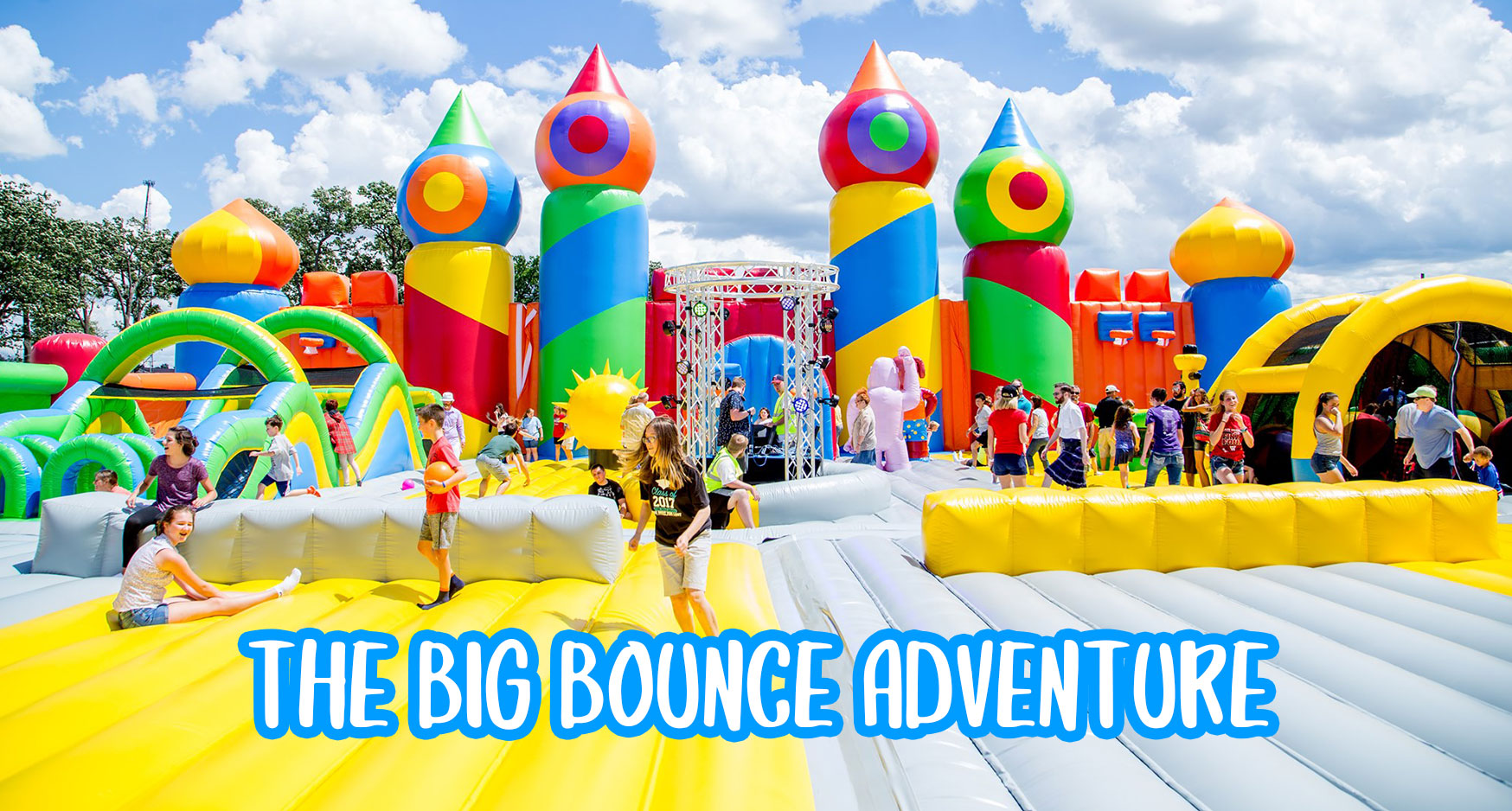 Date
05 Feb 2022
Expired!
The Big Bounce Adventure
**This adventure has been cancelled but may be run again later in the year**
Hands up who loves a bouncy castle??
Adventurebilities is heading to Melbourne to bounce ourselves silly on the worlds biggest jumping castle and obstacle course this summer.
The Big Bounce Australia is the largest touring inflatable event in the entire world! It's going to be an action-packed day out featuring some of the most unique and exciting custom-built inflatable attractions ever made. On the 300 meter long inflatable obstacle course and will be slides, ball pits, a maze and climbing walls galore! Covering an area of just over 1,500 square metres and towering 10m from the ground to the tip of the candy-coloured turrets there will never be a dull moment in this, the World's Biggest Jumping Castle.
Come with us to check out the crazy inflatable landscape filled with some of the most amazing, completely customised attractions you'll have ever seen. Not only does the massive bouncer look spectacular, it really does have something for everyone within its four walls of fun.
There will be basketball hoops for those big-air slam-dunks, climbing towers that reach to the sky, a giant slide that takes you outside the main structure and lands you into a ball-pit, over-sized couches and chairs for you to chill on and even a 70m tall, multi-coloured rabbit for you to climb inside and get up close and personal with. Looking for some crazy content for your Insta account? You've just found it!
With every bounce there's a whole new experience to be shared and down every slide a new adventure for you and we'll be there to support you the whole way.
Shoes off, party on at the awesome, Big Bounce Australia!
Click here to view the official website
Adventure details
Date: Saturday 5 February 2022
Time:  9.00am – 5.00pm
Travel: Adventure Bus
Age Group: 13+
NDIS Cost:
1:3 = $265
1:2 = $359
1:1 = $641
Plus share of transport costs
Please note: Home pickup and drop off may incur additional costs
Out of pocket expenses / spending money:
Tickets $48 each.
Food, drink and merchandise purchases can also be made on the day.
Or you can BYO food and drink.
Register your interest