Services we offer.
Adventurebilities is not your average Disability Support Service. While providing the highest quality care, our mission is to offer the greatest amount of choice and out of the ordinary experiences. Our group programs will take us all over Australia and overseas as demand allows. If you can dream it we can make it happen and ensure that your NDIS plan goals are met.
Some of the disability services we provide include:

Social and Community Participation
Let's get out and have fun!
Social and Community Participation is the heart of what we do. Let's get out and meet some of your plan goals together. Be it in a group setting or by yourself there are all sorts of things we can do together:
go to the theatre or a concert
dance at a festival
play sport
swim in the ocean
go for a bike ride
take a holiday or go camping
go shopping and then do a big bbq cook up
join a community event
the list is endless.
All group activities at Adventurebilities are based on a 1:1, 1:2 and 1:3 (carer:participant) ratio. If your needs are 1:4 or higher let's chat. 

Daily Living Skills
Let us help you build everyday life skills
Daily Living Skills are the general tasks that we all do every day. Things like:
shopping
cleaning
taking medication
catching public transport
volunteering
and more.
Our team can come to your home to assist you with these tasks for just a couple of hours a week or even a few hours each day depending on what is included in your NDIS plan.
We will come with you on your journey to give you all the support you need. We believe in assisting you to learn some or all of these tasks on your own so over time you will need less support from us and other services.
Chat to us about working  in a small group.

If you are a signed up adventurer then Short Term Accommodation and Assistance (STA) / Respite is the perfect opportunity for you to meet people and try new activities in a welcoming environment. 
Our team ensure that all of your support needs are taken care of during your stay with us including meals, medications, personal care and most importantly we will make sure you have the best time. Our workers are of the highest standard and hand picked by Adventurebilities, all have had police checks and possess a Working with Children card so you can rest assured you will be in safe hands.
You can stay with us for a night, a weekend or even longer as your plan allows.
Lets have a chat about your needs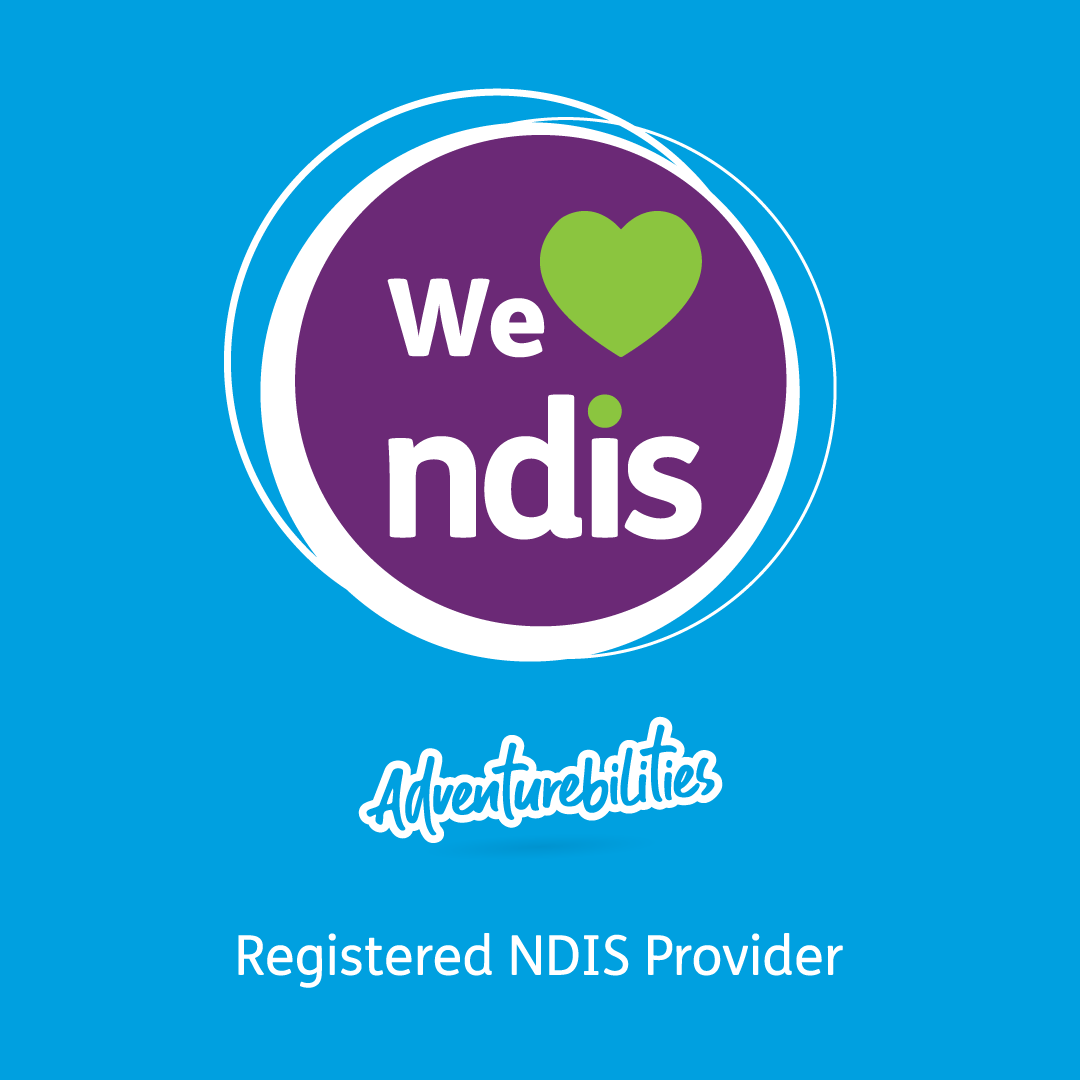 We are an NDIS Registered Provider
Adventurebilities is an NDIS Registered Provider, this means you can access any of our services with your NDIS funding:
Self Managed
Plan Managed
NDIA (agency) managed
If you are not a current NDIS participant you can still join our adventures via a fee for service payment.
Give us a call and let's chat about what we can do to support you.