Become an Adventurer.
We are super excited to have you join the Adventurebilities team and have some fantastic things in store for you.
Our adventure service is offered to you on an "as needed" basis which is great, this means you have the most amazing amount of choice and are not locked in to doing anything that you don't want to do. You may want to hang out with us every week or you might only do one trip a year … the choice is yours!

Sounds great, sign me up!
To become an adventurer all you need to do is complete our intake form and let us know a little about your needs, likes and dislikes and how you like to be supported. We can then ensure that we have the right team leaders on our adventures to support you.
You may have completed an intake form for some of the other local services you deal with, ours is no different. There will be questions that you can answer and there may be some questions that are not relevant to you, just answer as many as you can. We will also ask for your NDIS Participant number and a copy of your NDIS Plan Goals so we can make sure that you are funded for our service.
Now, before we hand over the form (which you can complete online or we can send you a paper copy) we would love to have a quick phone chat with you or your primary carer to ensure we are going to be the perfect fit for you. We love a chat and want to get to know you a little bit first … we also want you to feel comfortable asking us every question you can think of about our service. We pride ourselves on our honesty and if we do not think we will be able to provide the service that you need we will be the first to say so.
So let's do this! Please complete the form on this page and our fearless team leader Rob will be in touch.

Let's talk about funding!
For those of you that are Plan or Self Managed the process is simple, after you have completed our intake form and given us your NDIS particulars, you can just register for anything that takes your fancy on our website and we then invoice after each service.
It is a little different for our NDIA (Agency) Managed adventurers as you need to allocate some of your NDIS funds to Adventurebilities so we can create a service booking on your NDIS portal. You can allocate a small amount and then we can just keep topping up the service agreement with additional funds when you want to go on another adventure, or you can give us a larger amount for a longer period of time. Most support services choose a 12 month period that coincides with your NDIS Plan so all of your paperwork gets done in one hit. If at any point you need to reallocate your funds to other services you can do that too, we just need a little notice to prepare the paperwork. Sounds like mumbo jumbo? Don't worry we can walk you through the process.
So what are you waiting for? Fill in that form and become an Adventurer.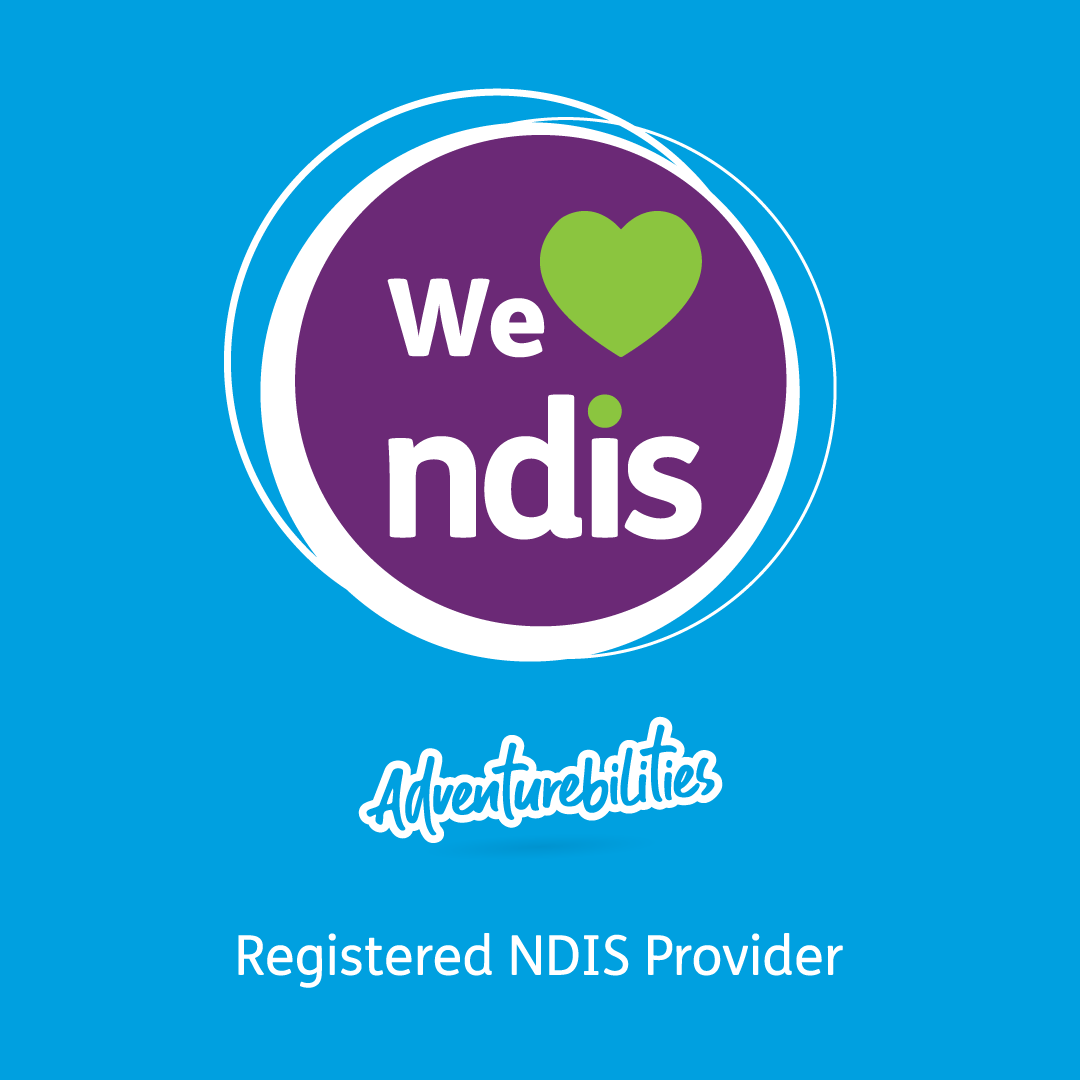 We are an NDIS Registered Provider
Adventurebilities is an NDIS Registered Provider, this means you can access any of our services with your NDIS funding:
Self Managed
Plan Managed
NDIA (agency) managed
If you are not a current NDIS participant you can still join our adventures via a fee for service payment.
Give us a call and let's chat about what we can do to support you.