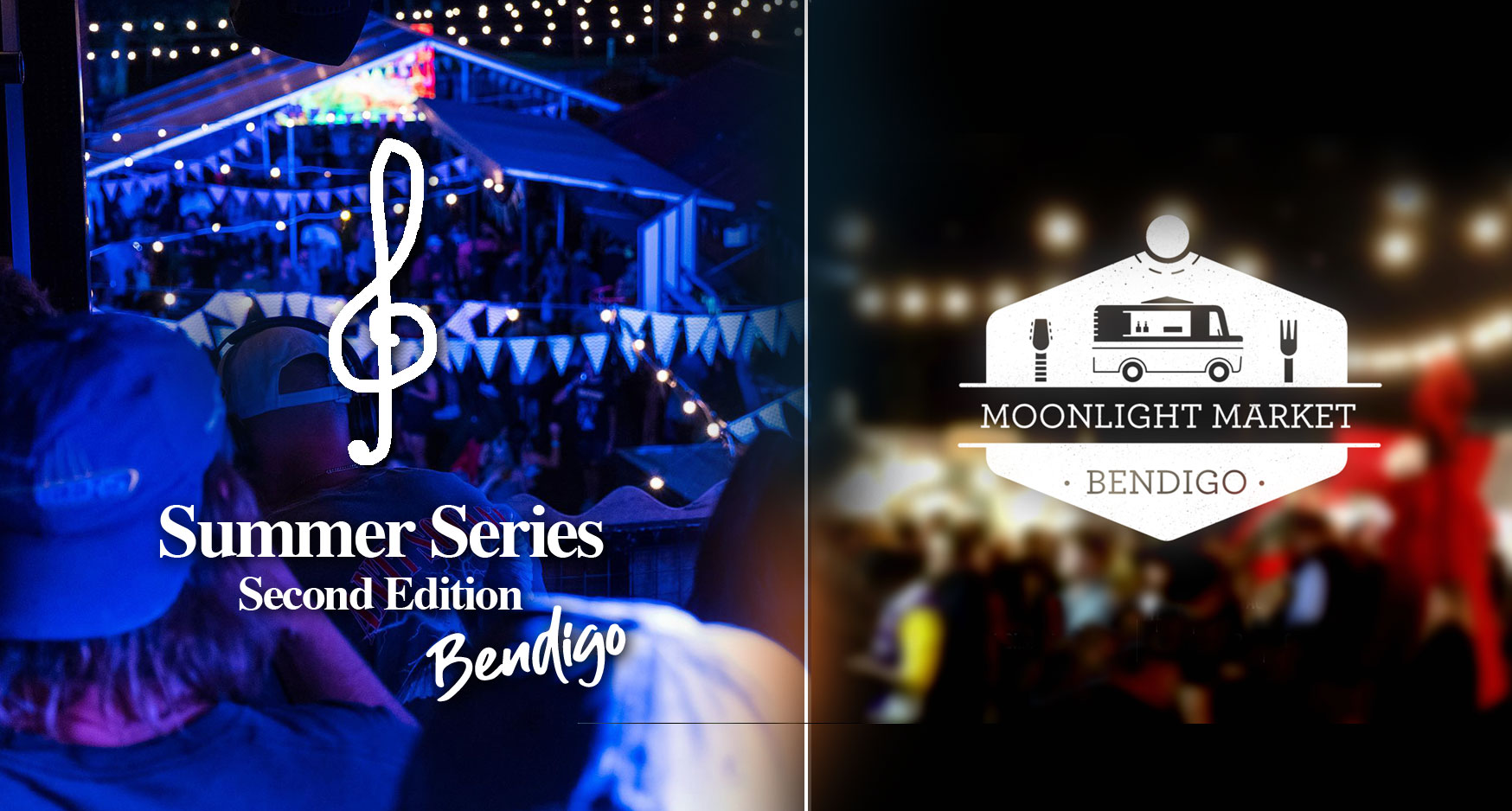 Date
26 Feb 2022
Expired!
Social Night – February
Ready to get social?
This February there is so much going on in our great town that we are able to offer 2 different experiences for our social night. All you need to do is to choose which one you would like to attend. These events are going to be popular, so get in quick and if you do not mind which one you attend please choose the "either" option on the registration form and write us a note in the comments field.
Option A – Bowling, Dinner and the Moonlight Market

(SOLD OUT)
We will start early for 2 games of bowling and get pumped for a pizza party at one of Bendigo's finest pizza restaurants (other italian meals will also be available from the menu). Then after dinner we are going to head across to the Moonlight Market to browse whats on offer by some of the regions best crafters and buy dessert from one of the many food traders. We'll top off the night by walking off our food coma's with a stroll through Rosalind Park before being dropped off at home.
Bowling starts 4.30pm, drop off home approx 9.30pm
Option B – Music Festival at Lake Weeroona 

(SOLD OUT)
Join us outdoors on the lake, in a special first-time used event space for the BENDIGO SUMMER SERIES: SECOND EDITION
Featuring world class entertainment with exclusive performances by Willaris. K, Made in Paris, Pretty Girl (Live), Swim, Roy Blues (Live), Ben Gerrans, Juicy Romance, Mason Flint, Purient (Live), Skram, Drechsler, Falla, Jem Pryse (Live), Jem Lewis, Jordan Rosengren, Josh Opie. The Second Edition of the summer series will also feature cutting edge art installations throughout the space and stages, featuring work from Toggles, Itch, Chuck Mayfield, Tayla Broekmen, Stiff Ives and Beau Deely.
Food will be available onsite from Flight Bar and William Lyttle Pizza Co. Drinks supplied by Mountain Distillery, Riot Wines and Carlton United Breweries.
This is a 18+ event and will meet with current Covid government guidelines.
Good times start 5pm with music finishing at approx 11pm
Adventure details
Option A: Bowling, Dinner and Moonlight Market (SOLD OUT)
Time: 4.30am – 9.30pm
Age Group: 13 – 30
Date: Saturday 26 February 2022
Where: Bendigo City Centre
Travel: Adventure Bus
NDIS Price – 1:3 Rate (only): $185 (Pickup and drop off will cost extra)
Out of pocket expenses:
• Bowling (2 games) = $14
• Spending money for dinner, drinks and any market purchases
Option B: Music Festival at Lake Weeroona (SOLD OUT)
Time: 5.00pm – 11.00pm
Age Group: 18+
Date: Saturday 26 February 2022
Where: Lake Weeroona
Travel: Adventure Bus
NDIS Price – 1:3 Rate (only): $235 (Pickup and drop off will cost extra)
Out of pocket expenses:
• Festival Ticket = $65
• Spending money for dinner and drinks from the food trucks & bar
Join the waiting list here