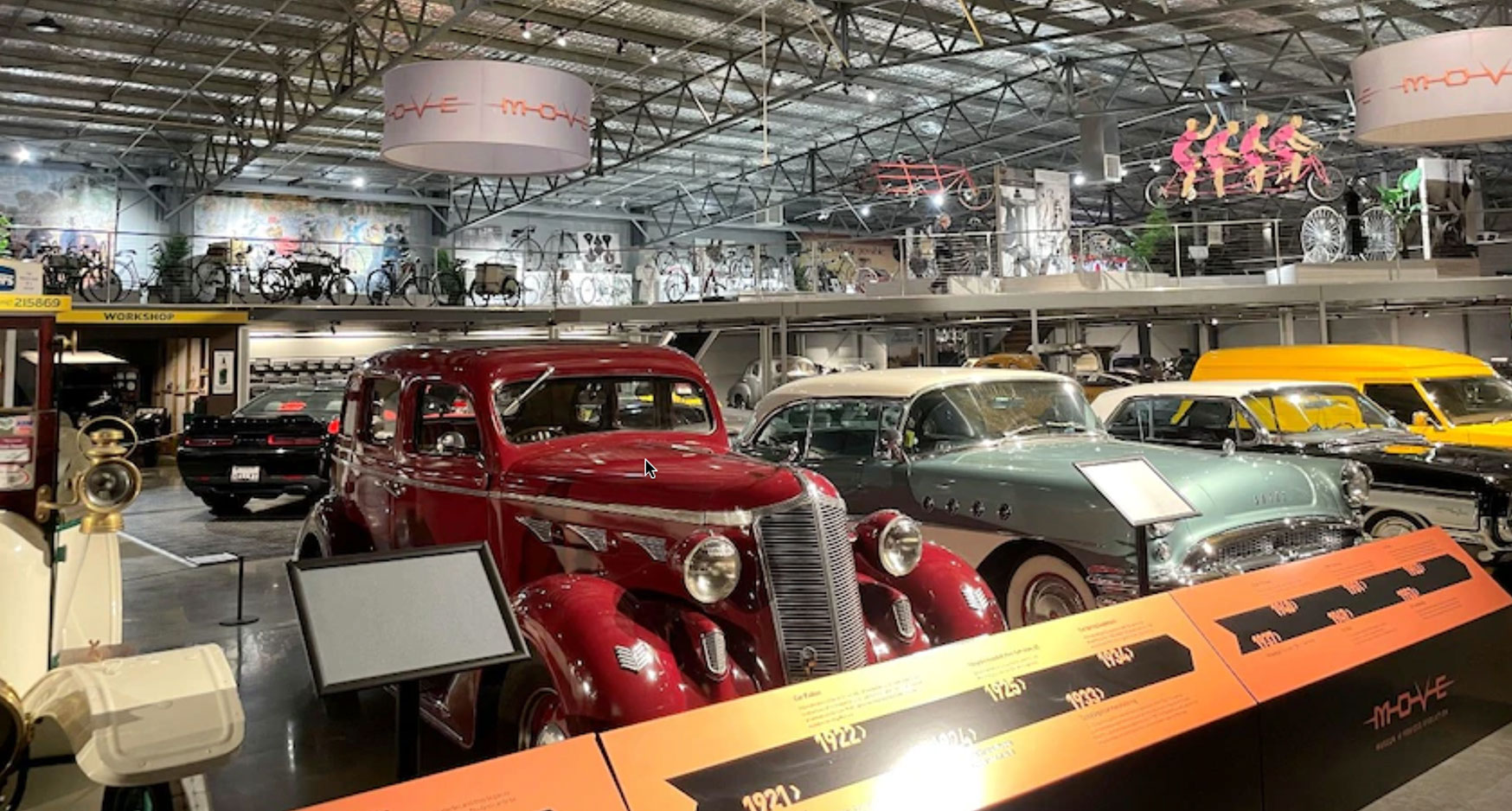 Date
04 Jun 2022
Expired!
Move Museum
**SOLD OUT**
Museum of Vehicle Evolution
Join us as we take a step back in time at the Move Museum, which is full of Australian vehicle, fashion and farming history.
You will see:
Cars and Motorbikes
MOVE has a dynamic, ever-changing collection of vehicles on display, including vehicles from the Holden Heritage Collection, and machines from every era, and every corner of the globe. The museum houses a the Garth Wallace Harley Davidson Collection that showcases a century worth of fully restored and survivor machines from the iconic brand.
Kenworth Dealer Truck Pavilion
The pavilion features round fifty trucks and other commercial vehicles of varying ages, including the legends of the local trucking and transport industry, telling the story of their lives, their businesses and the trucks they operated.
Farren Bicycle Collection
The late Paul Farren and his wife Charlie have dedicated forty years to amassing one of the finest collections of vintage bikes in the world. The collection consists of more than 200 bikes, dating from as early as the 1860s and including tricycles, penny farthings, and even hobby horses. MOVE is host to a selection of this extensive collection; join us for a cycle through time.
Loel Thomson Clothing Collection
Among MOVE's newest acquisitions is this 10,000-item collection of Australian clothing, accessories, and furniture. Loel Thomson OAM dedicated much of her life to collecting and telling the story of Australian fashion from the First Fleet through until today.
Clayton Gramophones, Telephones and Radio
Dick Clayton was an avid historian, and the desire to preserve and display his personal collection of gramophones, telephones, and radios was a driving force behind the founding of MOVE.
The Furphy Museum
The Furphy Museum is a dedicated area within MOVE showcasing the history of the iconic family businesses Furphy & Sons and Furphy Foundry and their evolution through to the modern era.  From the famous water carts and camp ovens, through two world wars, to the modern engineering and manufacturing businesses that still operate in Shepparton and beyond today. It's a story full of characters, hard work, ingenuity and maybe even a tall tale or two.
Adventure details
Date: Saturday 4 June 2022
Time: 9.30am – 3.30pm
Where: Shepparton
Travel: Adventure Bus
Age Group: 13+
NDIS Price
1:3 Rate – $199
1:2 Rate – $270
1:1 Rate – $481 (contact us for availability)
Plus share of transport costs. 
Out of pocket expenses:
• Entry Ticket = $20
• Spending money for food and drinks
Register your interest here