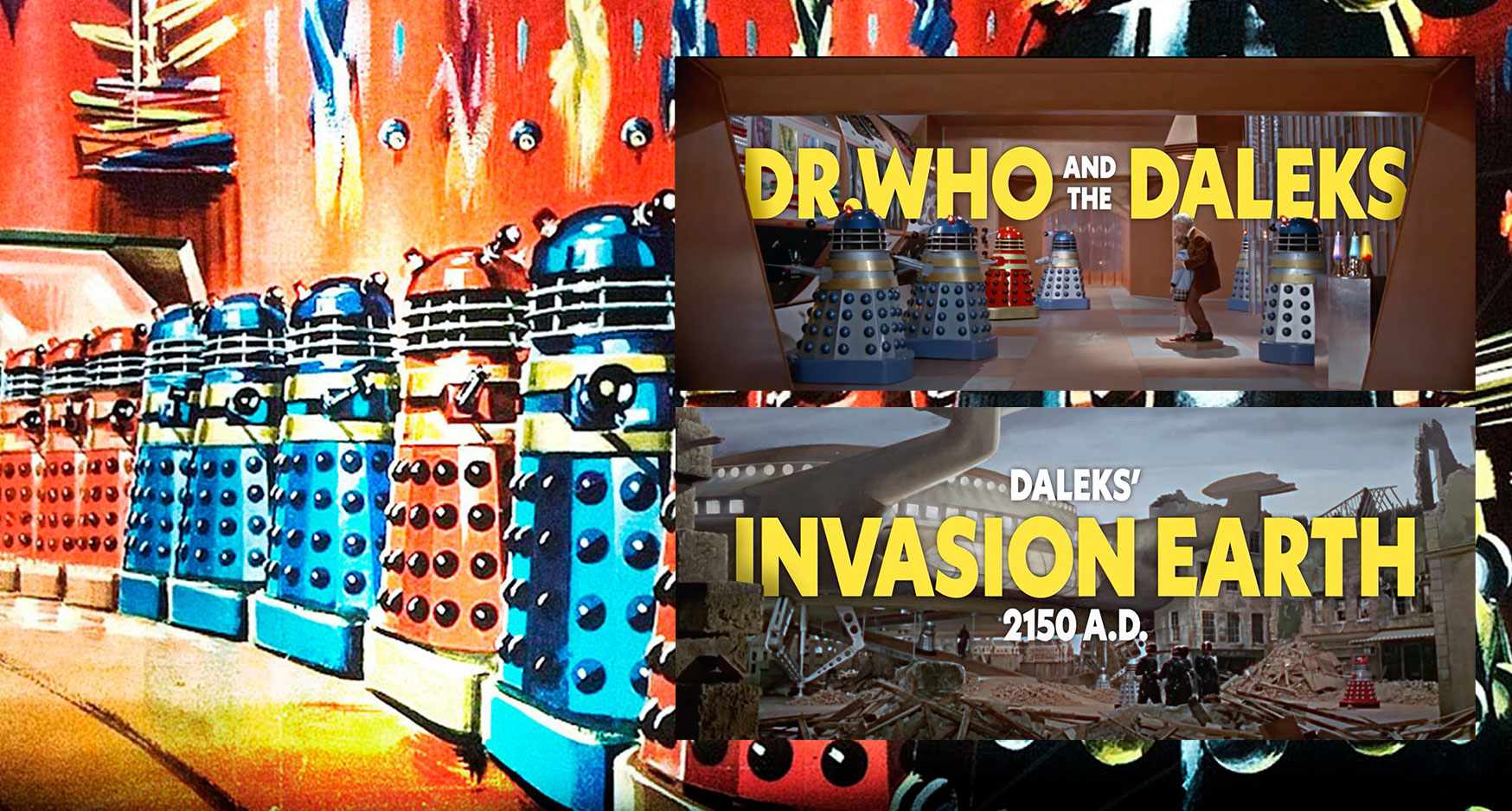 Date
19 Jul 2022
Expired!
Dr Who and the Daleks / Invasion Earth Double Feature at Star Cinema
**SOLD OUT – Join the waiting list below** 
Experience two newly remastered cult-classic Doctor Who feature films back-to-back. Starring Peter Cushing as the Doctor, and shot in glorious technocolour for one night only at the Star Cinema in Eaglehawk.
DR WHO & THE DALEKS
(1965, PG) 82min
The first big screen adaptation of the iconic sci-fi hero, and the first time Dr. Who was ever seen in colour. Having invented the TARDIS, a machine capable of travelling into other dimensions, the Doctor and his accomplices set forth on a quest through time and space, where they encounter the Daleks!
DALEKS' INVASION EARTH 2150 AD
(1966, PG) 84min
The future of Planet Earth now belongs to The Daleks, but deep within the London Underground, a group of resistance freedom fighters are planning an attack. Can The Doctor help them succeed in destroying their extra-terrestrial enemies and take back control of Earth?
Adventure details
Date: Tuesday 19 July 2022
Time: 6.30pm – 10.00pm
Age Group: 13+
Travel: Adventure Bus
NDIS Price:
1:2  $135
1:1  $240
(Pickup and drop off may incur an additional charge)
Out of pocket expenses:
• Movie Ticket = $13.00
• Spending money for food and drinks, or you can bring your own.
Join the waiting list