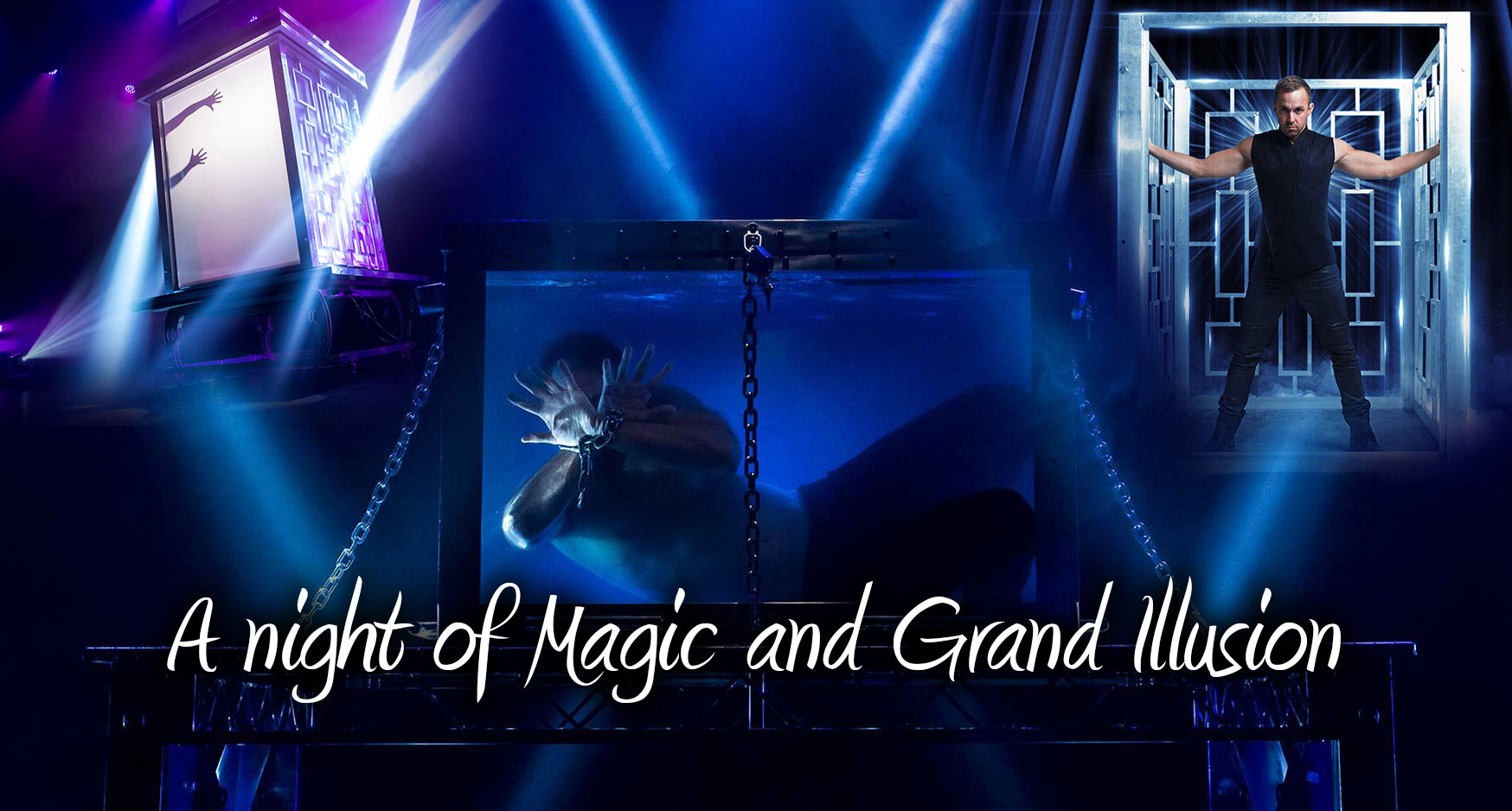 A Night of Magic and Grand Illusion
**Registrations closing Friday 12 August**
Will you dare to believe your eyes?
Illusionist Anthony Street, said to be one of the hottest magic acts in Australia, will showcase his skill and flair in one unforgettable interactive night of magic and Grand Illusion.
Witness levitations, impossible vanishes and death-defying escapes as Anthony attempts to push the boundaries of reality and distort your senses.
With his unique, modern and edgy style performing one of the oldest of art forms, Anthony will enthral and astonish you and keep you on the edge of your seat as you are amazed and hooked on his charm.
A night of magic and grand illusion at the Ulubarra Theatre is going to have you mesmerised. Join the Adventure Crew for dinner and a magic show.
Adventure details
Date: Friday 16 September
Time: 5.00pm – 10.00pm
Travel: Adventure Bus
Age Group: 16+
NDIS Price – 1:3 Rate = $142
Out of Pocket expenses:
Tickets: $65 Concession
Money for dinner and drinks
Register your interest