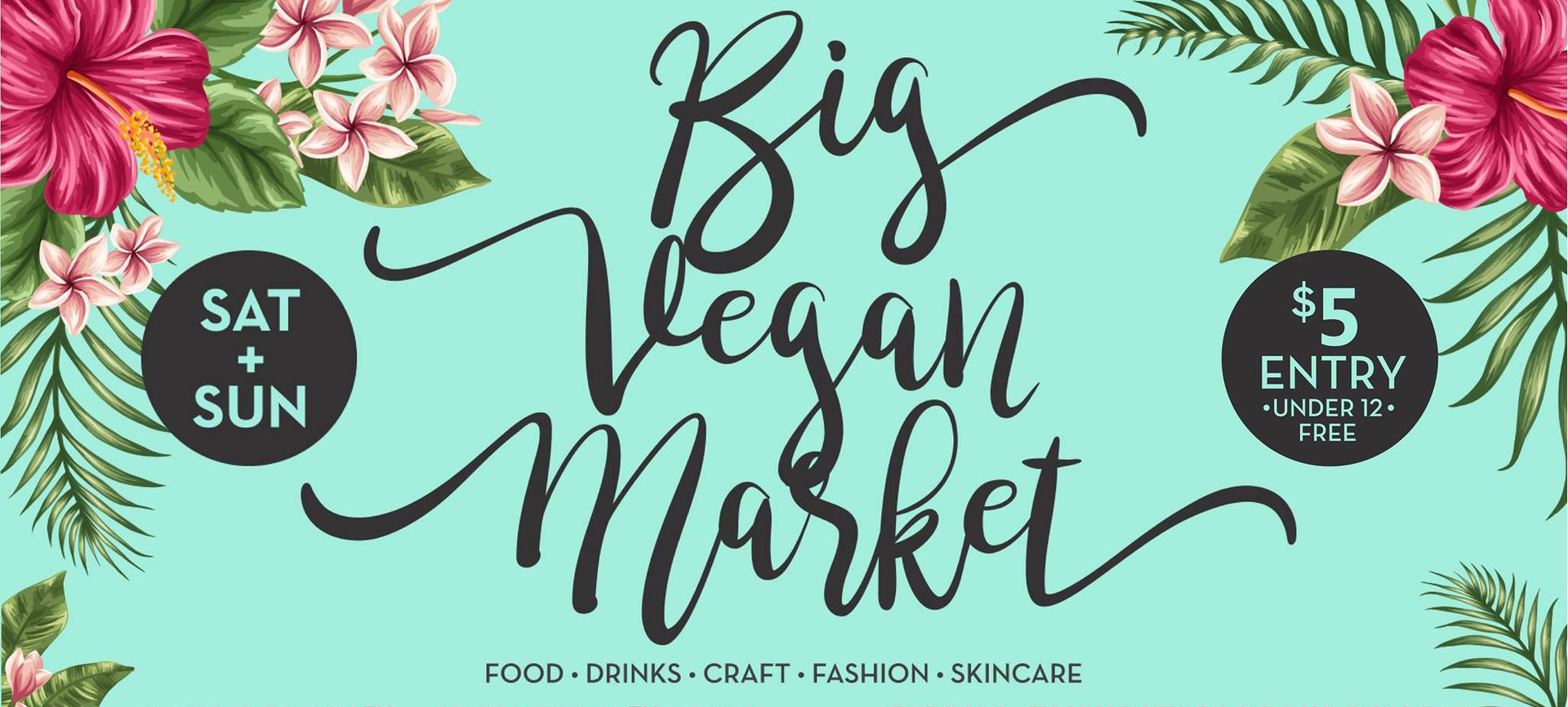 Date
07 May 2022
Expired!
The Big Vegan Market 2022
Are you curious to see what the Vegan movement is all about?  Join Adventurebilities as we make our way down to the Exhibition Buildings in Melbourne for some tasty morsels and a little bit of ethical shopping.
ABOUT THE VEGAN MARKET
The Big Vegan Market is one market where you don't have to ask around, you can be sure that every product sold is animal and cruelty-free. In addition to plenty of vegan eats you can also pick up vegan skincare, clothing and makeup from one of the more than 200 stalls.
This year's line-up is another banger. Punters will be able to enjoy all-vegan pizza from Red Sparrow; shawarma from Hamsa Hummus Bar; drinks from Cheeky Rascal Cider and goodies from Mahadeva's Kitchen, Woking Amazing, Yay Foods and Toasted Toasties. You'll also be able to pick up non-edible cruelty-free products from Hanami Cosmetics, Dr Bronner, Velvety and heaps more.
The market is run by Melbourne Vegan Eats, which started as an Instagram account sharing vegan food (both in vegan venues and non-vegan ones) around Melbourne. Since the account started, it has become a valuable resource for non-meat eaters to find the best vegan feed around town.
more details can be found here: https://www.facebook.com/bigveganmarket
——–
The Big Vegan Market has again been postponed by the organisers due to Covid restrictions. New 2022 dates are yet to be confirmed and as soon as they do we will update the adventure details.
Register you interest in this event