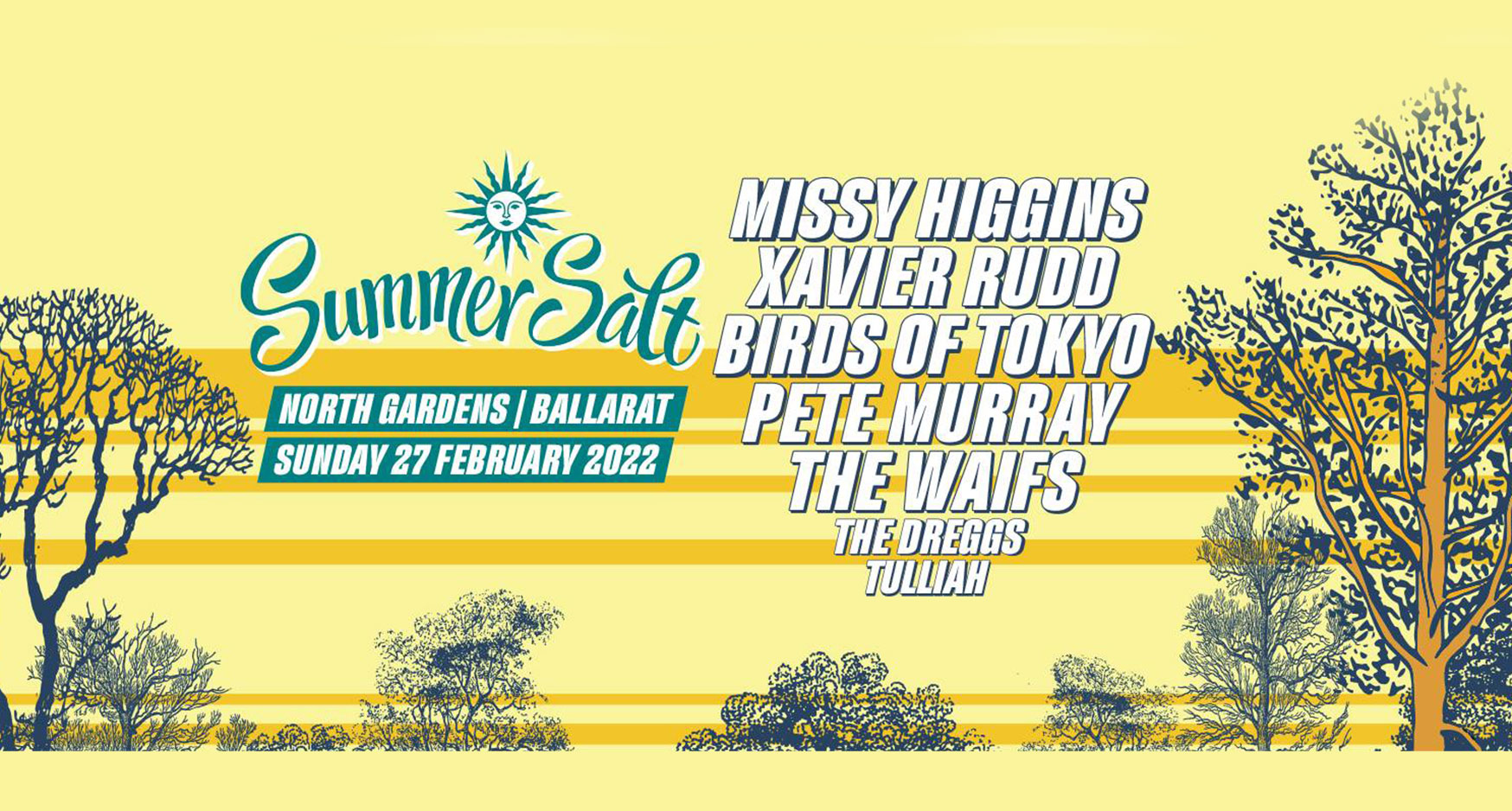 Date
27 Feb 2022
Expired!
Summersalt Festival
Fun in the sun!
Summersalt is a culturally rich, sustainable festival experience that can be enjoyed by everyone. A celebration of homegrown artists, culture, food and entertainment in a family-friendly environment and some of the most scenic locations around Australia.
On top of showcasing the best of home-grown and international bands – the festival will also bring cultural attractions, placing a very heavy emphasis on local community and sustainability. The aim is to provide a truly unique feast for the senses – an eclectic concert series with a focus on the proven and beloved performers, creating the perfect setting to either dance with your friends or sit back and chill to the tunes. Summersalt will be a day of fun in the sun with the perfect soundtrack to match.
Check out this stellar line-up:
Since its inception, SummerSalt has continued to deliver the finest Australian artists in some of the most scenic locations around the country.
This festival event is set to be a great day out with live music and a vibrant setting. It's the perfect place to bask in the sun and fresh breeze while kicking back or dancing the day & night away to some of Australia's best live music! Homegrown Australian talent performing live music at this scenic location with family-friendly activities, local market stalls, food trucks, and a selection of refreshing beverages perfect for a day in the sunshine.
We are looking forward to a great day out making memories with you!
Strictly 18+ only
Adventure details
Date: Sunday 27 February 2022  
Time: 11.00am – 11.00pm
Travel: Adventure Bus
Age Group: 18 – 45
NDIS Price
1:3 Rate – $512
1:2 Rate – $693
1:1 Rate – $1,238
Plus share of transport costs 
Out of pocket expenses:
• Entry Ticket = $135
Spending money: Food and drink purchases can be made on the day
Register your interest