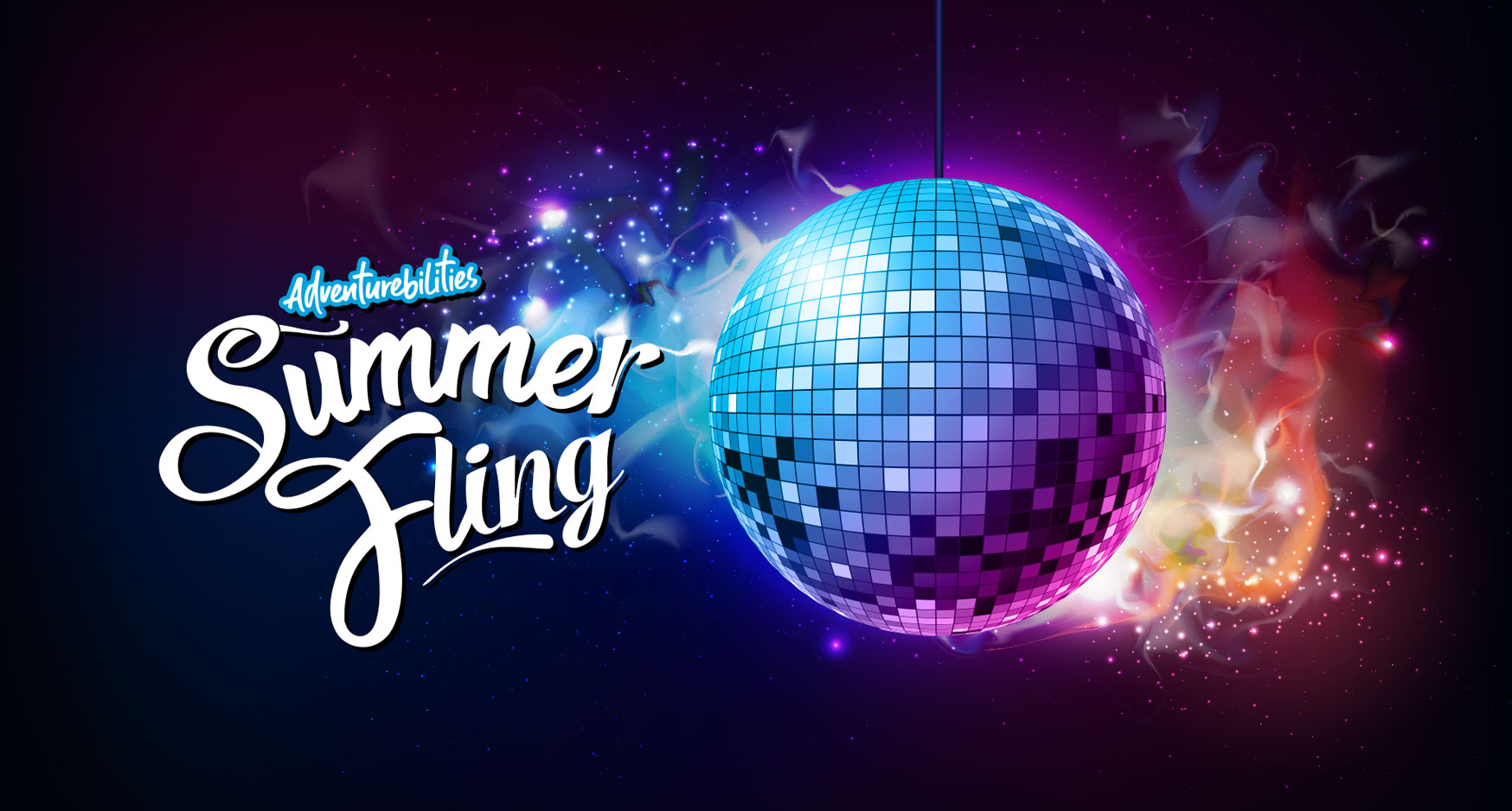 Date
26 Feb 2022
Expired!
Adventurebilities Summer Fling
Due to the latest government restrictions on indoor dancefloors, unfortuntaely we have to once again postpone our event. We will reschedule as soon as we learn more from the health authorities.
Make sure to pop this FREE EVENT in to your calendar.
Unfortunately the inaugural Adventurebilities Spring Fling has been postponed due to ongoing Covid restrictions. So after a quick rebrand we can now announce new February 2022 dates for the Adventurebilities Summer Fling. This new date  give us the ability to host more guests at the venue and to celebrate the last weekend of summer.
Date: Saturday 26 February 2022
Time: 7.00pm – 11.00pm
Where: Fosterville Gold Tennis Centre, Bendigo
What is the Summer Fling?
The Summer Fling is a fully inclusive and accessible FREE event which will bring our entire disability community together for a night of dancing and fun. Catch up with old friends, meet some new friends, maybe even find love … anything could happen!!
Our disability guests can bring their own chaperone, whether it be their favourite support worker from any local disability support service, a family member or even just a friend. Groups are also encouraged in appropriate ratios with an experienced chaperone.
This event is also the perfect opportunity for support workers and carers to connect while providing support in an engaging environment. Adventurebilities team members will be leading the event as engagement officers along with some community member volunteers, ensuring everyone has what they need to feel safe and to encourage participation with other guests.
The Summer Fling will be located at the Fosterville Gold Tennis Centre which is the perfect location for our first event as it has many accessible car parks, 5 accessible bathrooms and with plenty of accommodation options available nearby for those that are coming from further away. Public transport is also available with a bus stop 100m up the road and plenty of taxi's available with the location being in the heart of town. We will have a large dance floor, and tables and chairs for people to put their feet up after a dancing session. Guests in wheelchairs can access all areas of the event space, and there are quieter areas for those that need some time-out. Guests will have access to free juice, tea and coffee and if they wish to purchase alcohol from the bar they may do so responsibly.  Adventurebilities encourage all paid chaperones to refrain drinking alcohol whilst supporting their participants on the night.
And to top it all off, we have one of the best Bendigo DJs on board to entertain us throughout the night so make sure your have your dancing shoes/wheels on!
There are still more details to be announced so make sure you SAVE THE DATE and register your interest below so you can be among the first to find out how to secure your FREE ticket.
A great big thanks to the City of Greater Bendigo for awarding the Adventurebilities Summer Fling with a medium business Grant, assisting us to make this event free for our community.

If you have a business that would like to partner with us to present the Summer Fling and future community events, please get in touch and ask us for a copy of our sponsorship brochure. 
Register your interest
HEALTH AND SAFETY:
This event will run under the Victorian Covid – 19 Public Events Framework / Guidelines and any restrictions imposed by Public Health. These requirements are fluid and may change. These requirements may include but are not limited to proof of vaccination, QR Code Check In and possibly other measures enforced by the relevant government authorities.
We encourage you to please get vaccinated against Covid-19 as soon as possible if you are medically able to. If you would like some support to get your vaccine please get in touch, our amazing team are on standby to assist you. If you are hesitant against the vaccine, please speak to your GP and/or specialist to get the best information that is appropriate for your circumstances.
——————–
The Adventurebilities Summer Fling is striving to assist people of all ages, abilities, gender, race, sexuality and more, to connect with others, develop skills on how to do this in a positive, engaging, and safe environment. We are promoting community connection and positive wellbeing across the Greater Bendigo community.