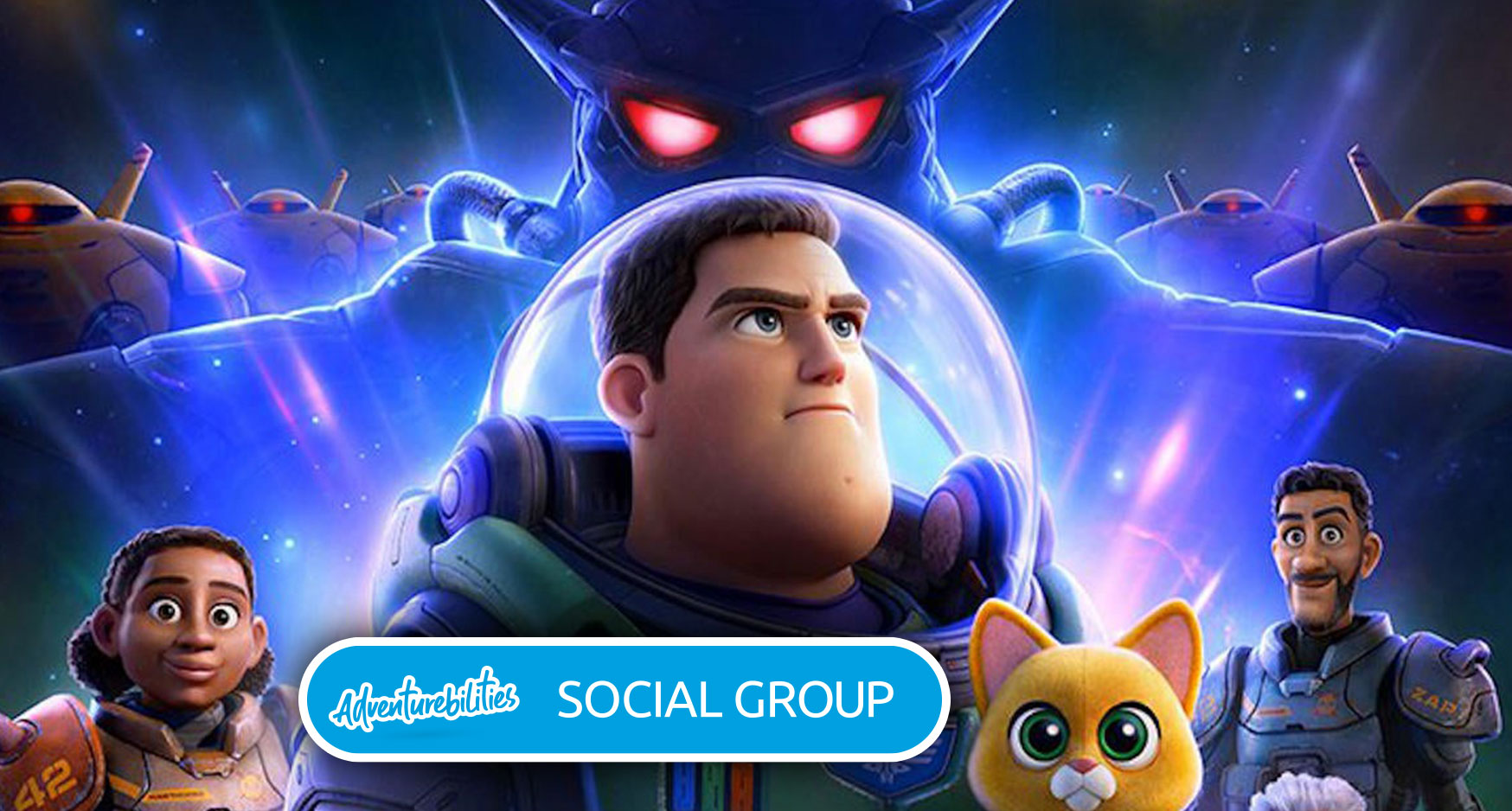 Date
02 Jul 2022
Expired!
Social Group – Lightyear Movie & Dinner
Join the adventure crew for dinner and a movie.
About the movie
Typically, the level-headed Space Ranger can handle any obstacle that barrels toward him; yet in Disney and Pixar's latest film, one mission forces him to rethink what he believes to be true about space, time, and himself. Lightyear has all the elements of an adventurous sci-fi film: warped time, advancing technology, and an unpredictable future. When the film premieres on June 16, plenty of nail-biting surprises will be waiting inside this intergalactic origin story.
"Buzz is trapped in a future he doesn't recognize, desperately trying to get back to the past to correct the mistake of his youth, a hero out of his own time."
Adventure details
Date: Saturday 2 July 2022
Time: 4.30pm – 9.00pm
Age Group: 13+
Travel: Adventure Bus
NDIS Price: 1:3 Rate: $155 (Pickup and drop off may incur an additional charge)
Out of pocket expenses:
• Movie Ticket = $16.50
• Spending money for food and drinks, or you can bring your own.
Register your interest here