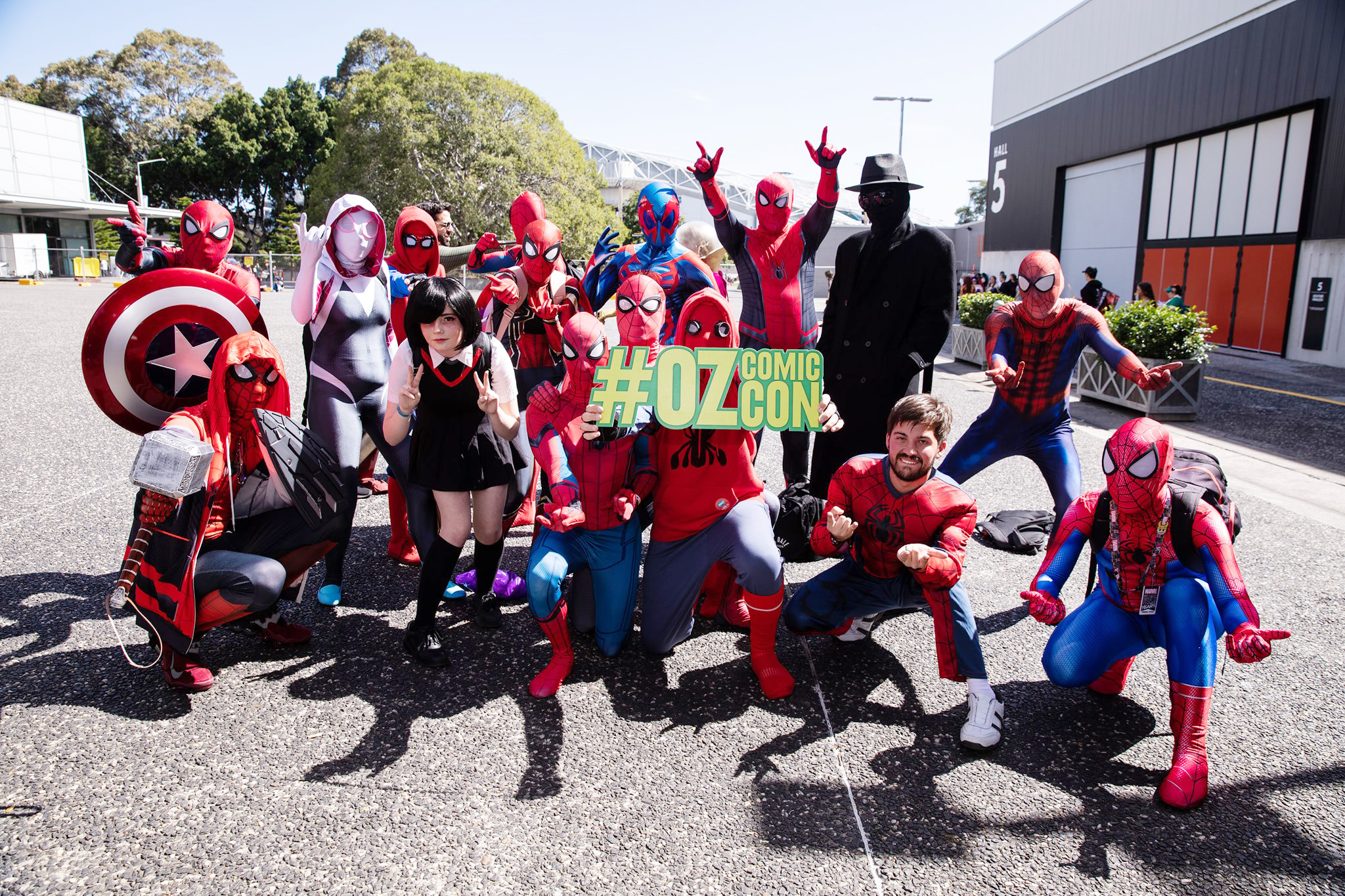 Date
12 Dec 2021
Expired!
Oz Comic-Con 2021
**SOLD OUT** Join the waiting list
Oz Comic-Con welcomes fans of all ages, interests and pop-obsessions with a truly immersive experience. Whether you're a Muggle, a Marshmallow, an Earper, a Jedi, a Whovian or someone who doesn't understand a word we just said, as long as you love popular culture and enjoy a fun day out, we have something for you!
Many of our fans love dressing up in cosplay and others wear their favourite comfy outfit. There are so many things to do, and our friendly crew can give you some ideas or you can check out our schedule and map online to plan out your own day of panels, shopping, gaming, guests, comics, cosplay, and more.
Check out our incredible brand partner activations celebrating the coolest, most current pop media content, then swing by the stalls to pick up toys, collectables, yummy treats or props that take your fancy. Take a wander down Artist Alley, chat to an artist in the Comic District, and explore the unique Anime and Manga content in Animaga. Play a game in our tabletop or free-play console Gaming Zone, take a workshop class or attend a fan meet-up, and don't forget to check out our full guest schedule and note the time for photo or auto opportunities and panels with celebrity guests you'd like to meet.
Come with Adventurebilities to discover the fun, friendly atmosphere that welcomes everyone to Oz Comic-Con, and join us as we celebrate what you love!
ACCESSIBILITY:
Comic Con is a wheelchair accessible venue with accessible toilets available.

EVENT WEBSITE:
ozcomiccon.com/melbourne/
HEALTH AND SAFETY:
This event will run under the Victorian Covid – 19 Public Events Framework / Guidelines and any restrictions imposed by Public Health. These requirements are fluid and may change. These requirements may include but are not limited to proof of vaccination, QR Code Check In and possibly other measures enforced by the relevant government authorities.
We encourage you to please get vaccinated against Covid-19 as soon as possible if you are medically able to. If you would like some support to get your vaccine please get in touch, our amazing team are on standby to assist you. If you are hesitant against the vaccine, please speak to your GP and/or specialist to get the best information that is appropriate for your circumstances.
——————–
Adventure details
Date: 12 December 2021
Time: 10:00am – 6:00pm
Travel: V/Line Train to Melbourne
Age Group: 13+
NDIS Price (1:3): $257.20
Out of pocket expenses:
– Train Travel to Melbourne
– Comic Con Entry Ticket: $33.50

Spending money: Food, Drink and gift purchases can be made on the day, or you can BYO. If you would like to purchase a signed photograph from one of your idols, please let us know so we can co-ordinate the groups activities around that.
Join the waiting list here