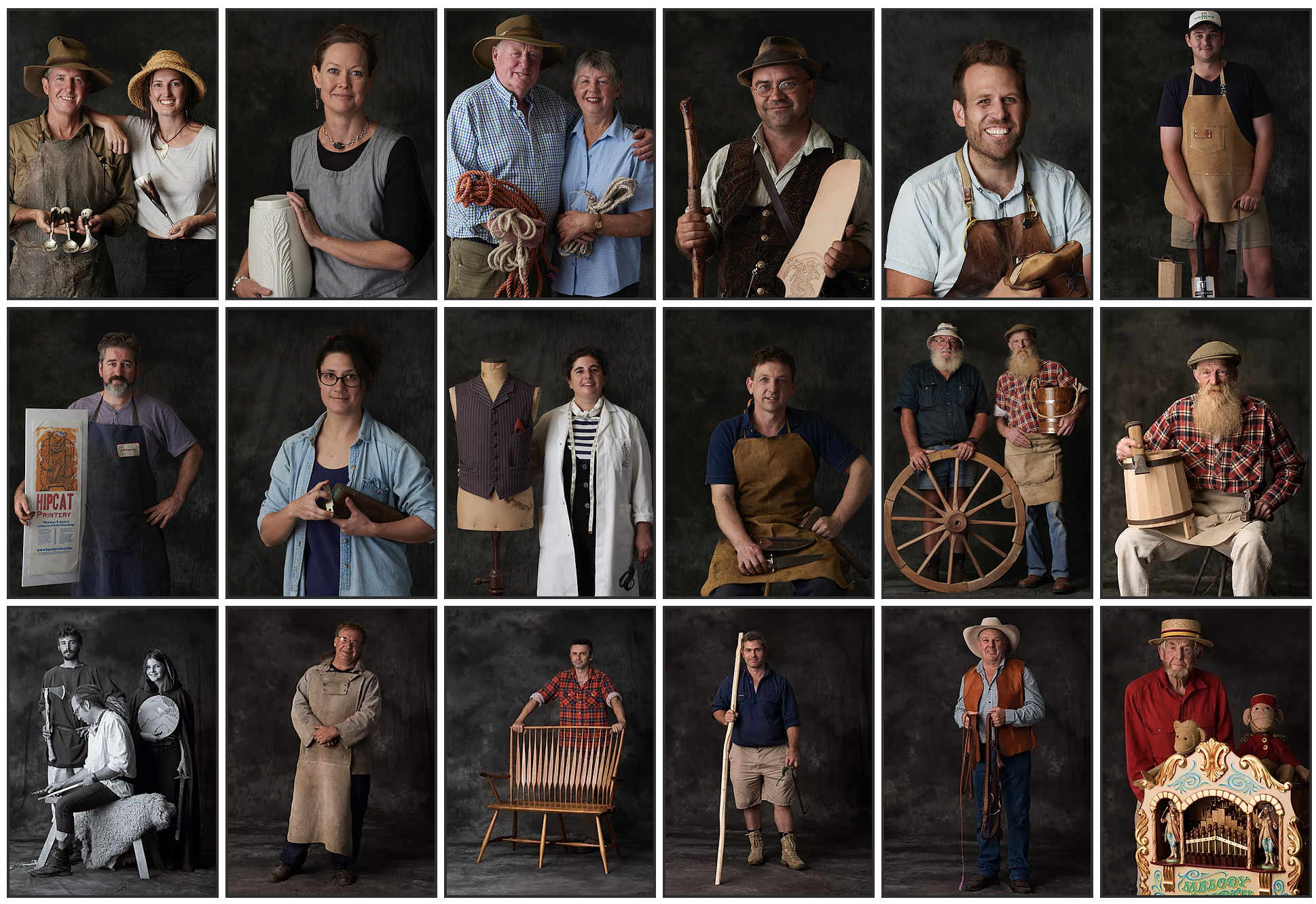 Date
07 Mar 2020
Expired!
Lost Trades Fair – Bendigo
About The Lost Trades Fair
Many traditional trades that were once commonplace in our society had lost direction, lost commercial viability and the artisans practising these trades in many cases were disappearing from our landscape.
The Fair aims to inspire, to educate and to open the minds of the next generation to demand something made by a real person rather than a machine; to think about sustainability and the longevity of what they buy and use, to excite people to have the confidence to design, make and create something real, crafted by their own hands – and to show them what people can do with practice, passion and knowledge.
Skill, tradition, lost arts, rare trades and heritage crafts. Meet the makers; see how things are made; made by hand, made with skill and made to last. Incredible world class career makers practising their trades; coopers & carriage builders, silversmiths & saori weavers, glass blowers & gunsmiths, chandlers and clockmakers – over 100  traditional artisans from Australian and abroad come together for this spectacular event.
​The Lost Trades Fair is unique, captivating and possibly one of the most inspiring and authentic shows on earth.  Come and share the experience with Adventurebilities and lets go back to a simpler time where craftsmanship reigned supreme.
Visit the Lost Trades website here: www.losttrades.info
Accessibility Note:
The Bendigo Racecourse is an outdoor event space, many areas are flat and paved.

There are pavilions that exhibitors and artisans will be located.

There are grassed areas that most exhibitors will be located on – they are not paved and the ground although flat may be a little uneven.
Adventure details
Date: Saturday 7 March 2020
Time: 11:00am – 2:00pm
Travel: Bus
Age Group: 13+
Support Ratio: 1:3 (1:1 and 1:2 also available, contact us for further information)
NDIS Price: $90.15
Expense (Travel & Tickets): $25
Additional Costs: Food, Drink and market purchases can be made on the day, or you can BYO food only.
Travel expense can be claimed through your NDIS funding if you have provision, otherwise it will be an out of pocket expense.