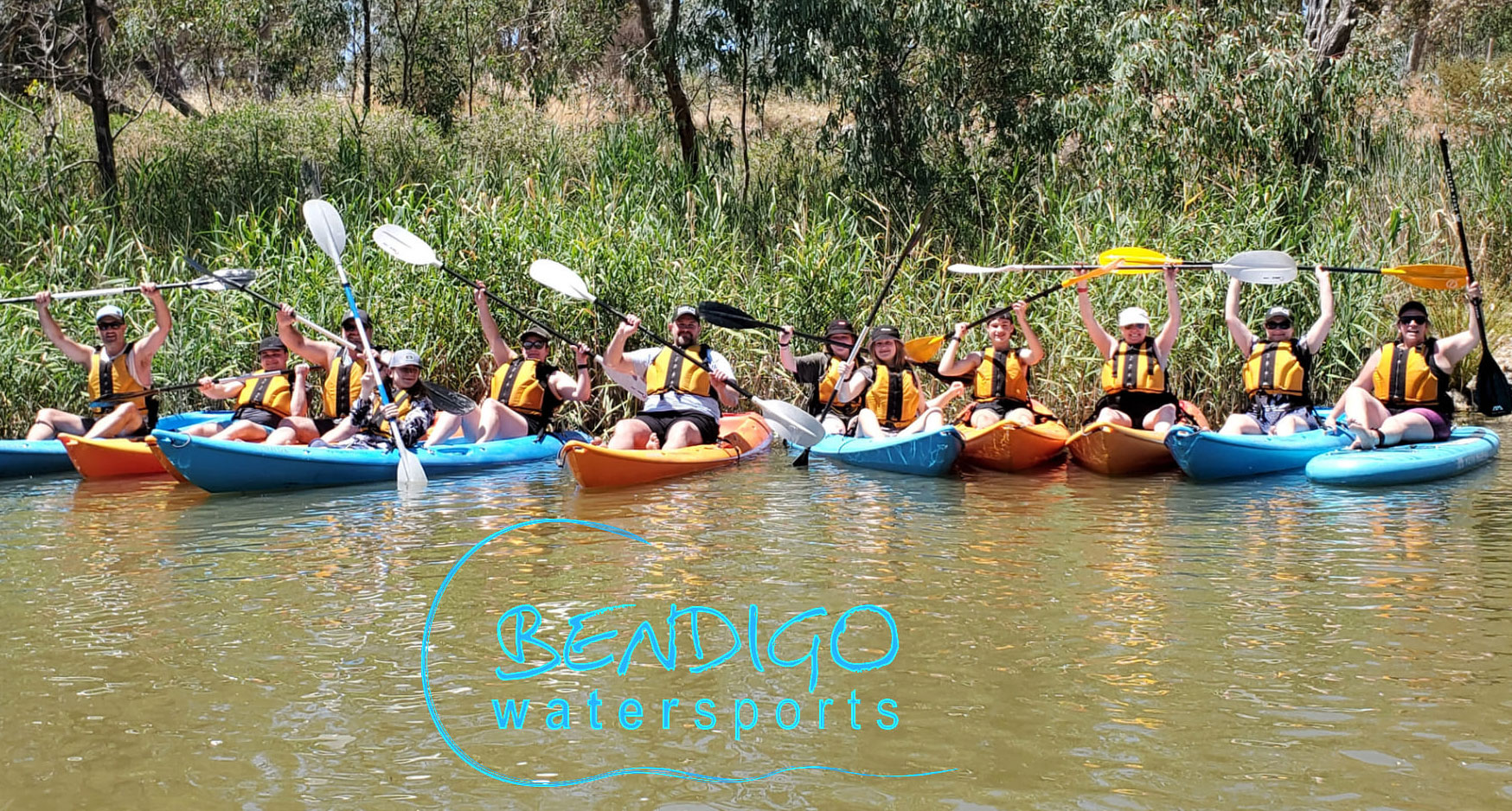 Date
05 Feb 2022
Expired!
Learn to Kayak or Paddle Board
Want to learn a new skill?
Join us and our friends at Bendigo Water Sports as we jump in a kayak or stand up on a paddle board and cruise the Crusoe Reservoir.
Kayaking and Paddle boarding is not as hard to learn as you might think. We'll show you how to get in and out and give you some tips on how to get yourself moving,  it's then up to you how fast you want to travel or you can just float around on the water. We'll be there to help you
Stand Up Paddleboarding is low-impact and relaxing. You may get tired quickly, will start out pretty wobbly and may fall in to the water, but you'll be wearing a life jacket so you will be safe and you can always stay in the shallow water while learning.
If you do not want to kayak by yourself you can team up with an another adventurer or with one of our available team members.
After our kayaking session we will enjoy a picnic lunch by the water and play some activities. It's going to be fun.
full details can be found on the Bendigo Water Sports website and facebook page
Adventure details
Date: Saturday 5 February 2022
Date: Sunday 27 March 2022
Time: 10:00am – 2:00pm
Travel: Adventure Bus
Age Group:  13+
NDIS Price:
1:3 = $140 (Saturday) / $181 (Sunday)
1:1 = Ask us for availability
Additional costs may apply for home pick up / drop off
Out of pocket expenses:
– Kayak Hire: $25

Spending money: Please bring a cut lunch for a picnic by the lake
Register your interest