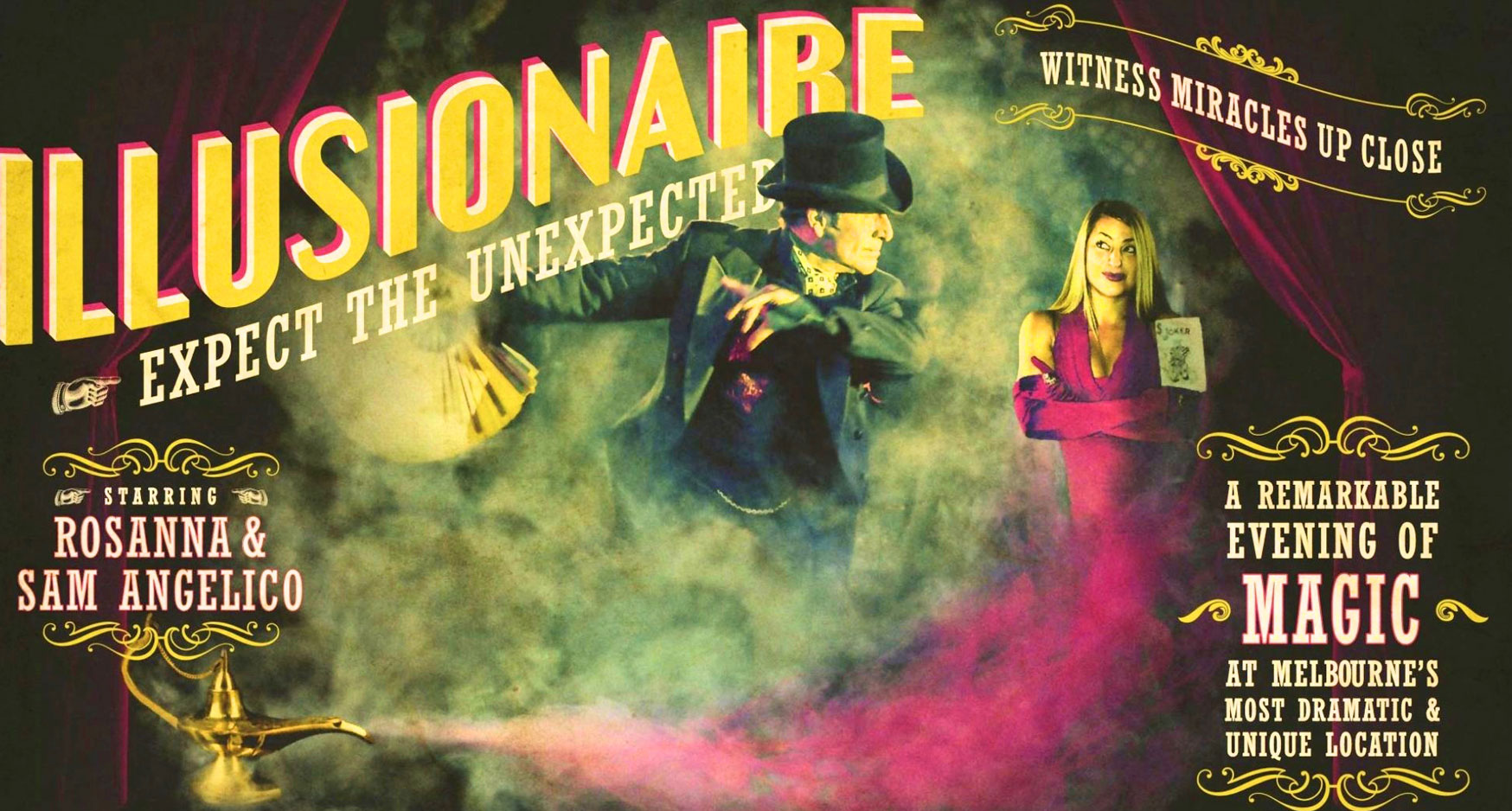 Date
10 Jul 2021
Expired!
Illusionaire Magic Show
** SOLD OUT – join the wait list **
————
A magical experience awaits!
Jump on board the Adventure Bus as we travel down to the Melbourne Magic Festival to see not one, but 2 shows of bewildering magic, compelling storytelling, difficult sleight of hand, and spectacular showmanship
Show One – Illusionaire Magic Show
This dynamic duo will delight, dazzle and amaze. The show is infused with great comedy and plenty of audience participation. Illusionaire is set in a Salon style setting, where the magic feels up-close and personal. Both are leading Illusionists in Australia and are world class entertainers, Rosanna Maccarrone & Sam Angelico are "Illusionaire".
Melbourne born Sam Angelico is a prolific creator of original magic that will keep you "on your toes"and at the edge of your seat from beginning to end. This "World Champion of Comedy Magic," (Title received at the international society of magicians), will leave you with the enchanted feeling of wonder.
Rosanna, a master of mentalism and illusion, combined with her sensational visual effects and grace, will also blow your mind. Rosanna is one of the very few female magicians who has performed exciting & awe-inspiring magic for celebrities & dignitaries globally for over 24yrs.
Together they share their passion for their culture and heritage, combined with sensational magic. They are a powerful team that will delight & astound.
This engaging show is suitable for a family audience, recommended for children 8yrs to 108yrs.
Visit the website for more information:  illusionairemagic.com
Show Two – Nick Nickolas
I am so happy to now announce that I will be performing at Melbourne Magic Festival this July with an assorted array of appearances, disappearances, gags, humourous asides and metaphysical impossibilities up my sleeve ready to be shown.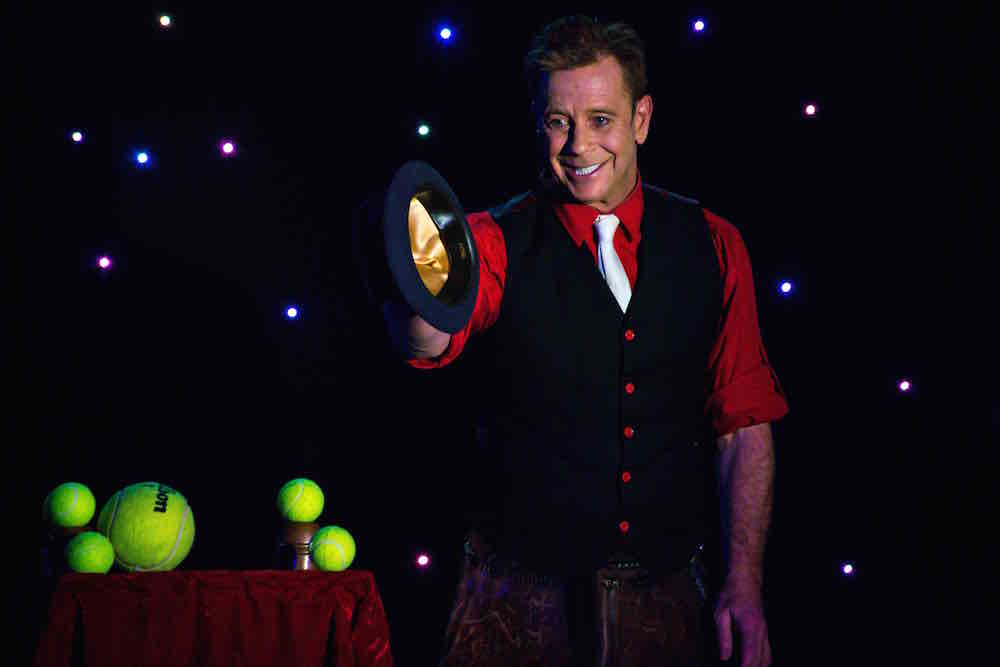 Adventure details
Date: Saturday 10 July
Time: 4.00pm – 11.00pm
Travel: Adventure Bus
Age Group: 13+
NDIS Price
1:3 Rate – $226
1:2 Rate – $305
1:1 Rate – $545
Plus share of transport costs
Out of Pocket expenses:
Tickets: $30 Adults / $28 Concession
Join the wait list here