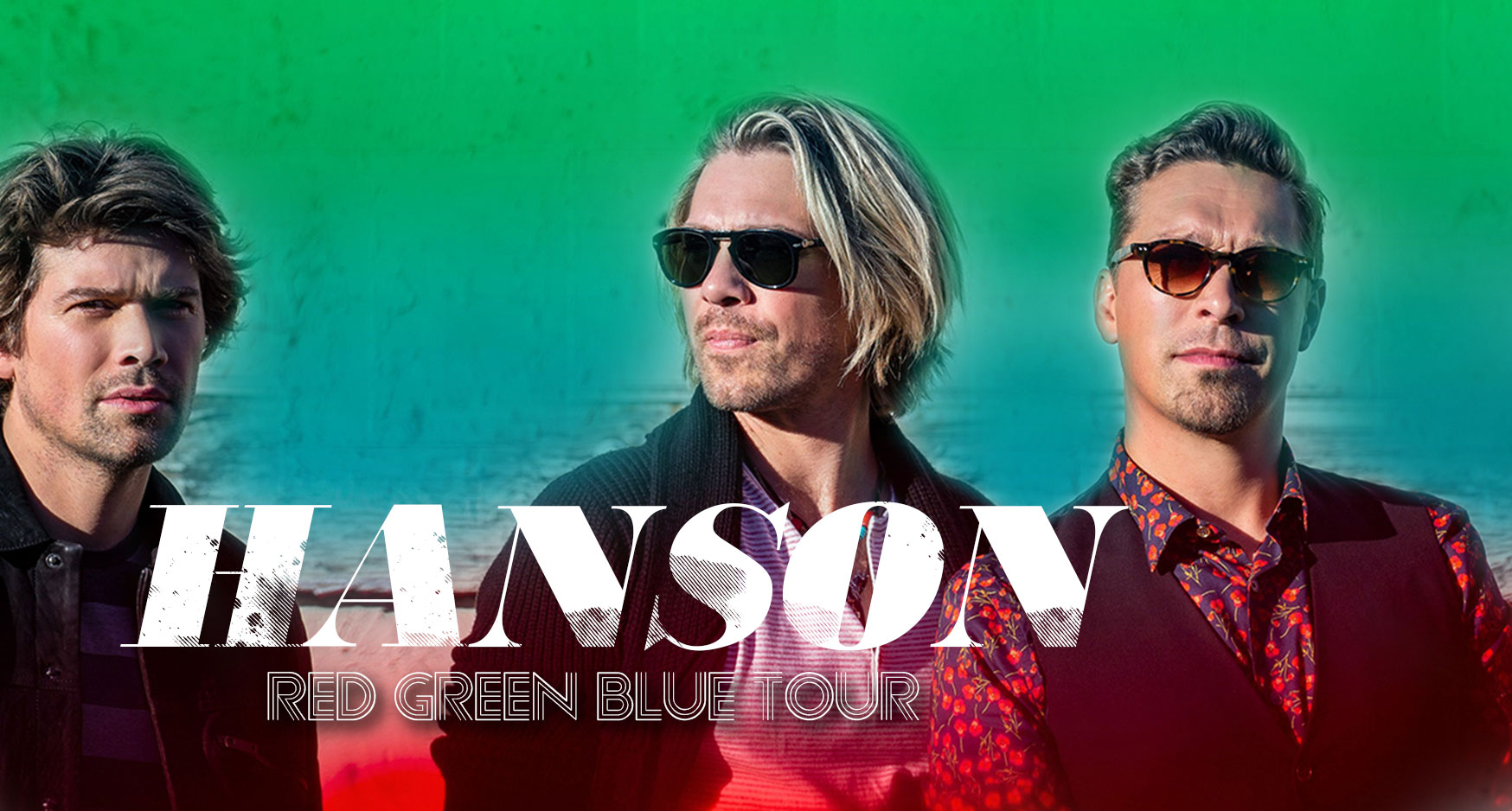 Hanson – Red Green Red Blue 2022
MMMMMM boppy fun
"This tour is an exciting chance to reunite with our fans all over the world and celebrate three decades of music. We can't wait to come together with fans across Australia and New Zealand, and share music live on stage once again," said Taylor Hanson.
Known for their 1997 international smash hit 'MMMBop' and in celebration of 30 years performing together as HANSON, brothers Isaac Hanson (guitar, vocals, bass, piano), Taylor Hanson (keyboards, vocals, percussion), and Zac Hanson (drums, vocals, piano), as well as supporting members Dimitrius Collins (guitar) and Andrew Perusi (bass) are heading to Melbourne to tour their new album RED GREEN BLUE .
Its a going to be a fun night of great live music.
Adventure details
Date: Thursday 17 November 2022
Time: 4.00pm – 11.30pm (Show starts at 7pm)
Where: Forum Theatre, Melburne
Travel: Adventure Bus
Age Group: 18+
NDIS Price
1:3 Rate – $269
Home pickup and drop off may incur extra costs 
Out of pocket expenses:
• Entry Ticket = $89
• Spending money for dinner & drinks on the night
Register your interest here