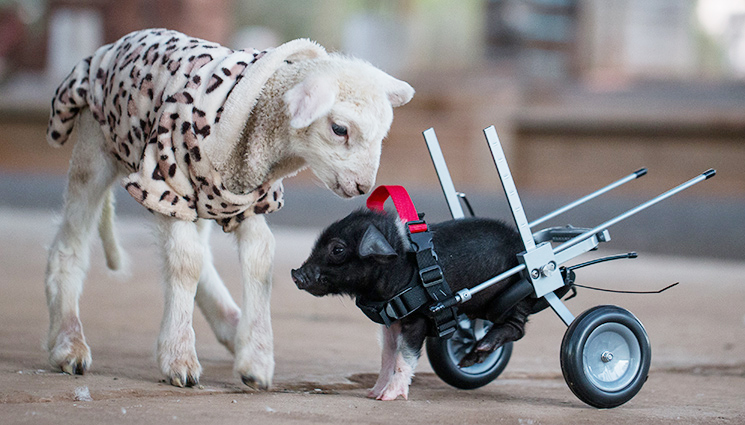 Date
22 Jan 2021
Expired!
Edgars Mission Farm Tour
Animals lovers get on board!!
No matter your age, if you love animals then do we have the adventure for you.
Edgars Mission is an animal sanctuary about 1 hour away from Bendigo that rescues hurt, injured and abandoned animals of all kinds.
During the summer holidays come with us as we jump on the Adventure bus and head down to the farm for a 1.5 hour tour where we will get up close and personal with all the chickens, lambs, sheep, goats, turkeys, donkeys, cows, pigs, puppies and more. We will learn all about the farm and the good work it does for the animal community and we'll feed the animals their morning tea … sheep LOVE weetbix so we will be taking a few boxes with us. 🙂
Check out the farm and all of its animals here: edgarsmission.org.au
After the tour we will stop off for a picnic lunch in Kyneton before heading back to Bendigo mid afternoon.
Adventure details
Date: Friday 22 January 2021
Time: 8:30am – 2:30pm
Travel: Adventure Bus
Age Group: All ages: 10+
Support Ratio: 1:3 (1:2 and 1:1 ratios are also available please contact us for details)
NDIS Price (1:3 Rate): $174 (includes transport from the Adventure Shed)
Spending money: Food and drink purchases can be made on the day, or you can BYO a picnic lunch. Edgars Mission also has a gift shop.
This adventure is now full. If you would like to join the waiting list please register your interest.