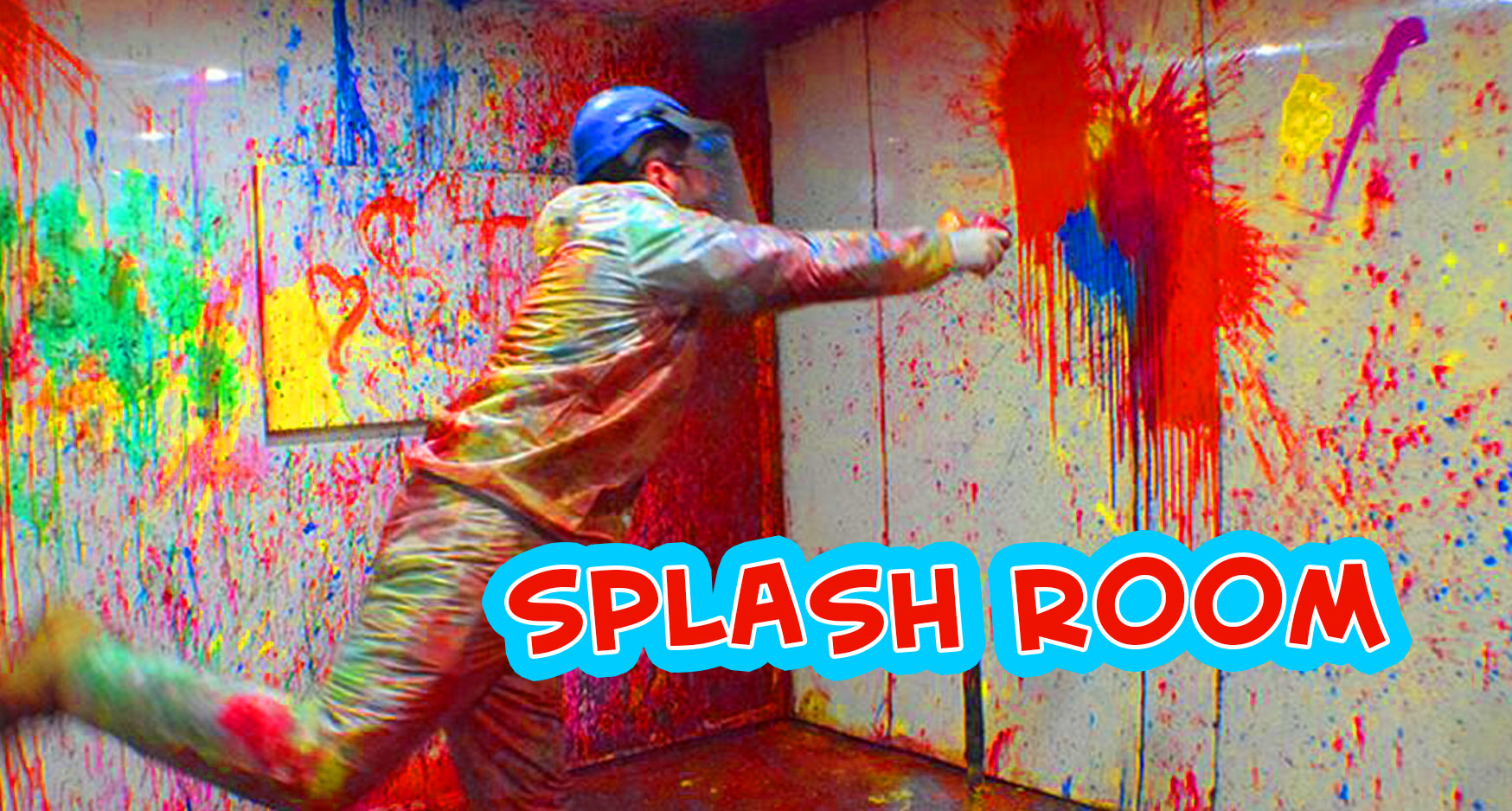 Splash Room
Let's get messy!!
A fun experience unlike anything you've done before. You will be geared up in waterproof overalls and all of the essential safety equipment before being sent into the splash room with a stack of paint balloons, paint and brushes. Then it's time to get creative by throwing the paint at the walls (and each other) and going crazy with the brush. Let's see what masterpiece you can create.
You can enter the splash room by yourself with some friends, just let us know your preference in the form below.
And with a surprise activity on the way home, its going to be a great day out.
Adventure details
Date: Friday 23 September 2022 (school holidays)
Time: 10:00am – 6:00pm
Travel: Adventure Bus
Age Group:  16 – 40
NDIS Price:
1:3 = $249
1:1 = $517 (Ask us for availability)
Additional costs may apply for home pick up / drop off
Out of pocket expenses:
– Splash Tickets: $50 

Spending money: Additional money can be brought to purchase some lunch or you can BYO
Register your interest